Please fill out the details
we will get in touch
Gardeners Hammersmith Can Tackle Any Garden Issue in W6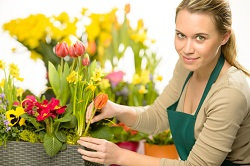 Here at Gardeners Hammersmith, we work hard every day to ensure that we offer the widest range of gardening services in W6. Whatever your garden requires, we are sure to have the service needed to give it the care and nurturing it deserves. All it takes is one call to our gardening professionals to realise the value of our garden maintenance options, which we try to price as low as possible. Get in touch through our website or simply call us today if you're a garden owner in the W6 area!
Get Ready for the Spring Months, Hire Reliable Gardeners Hammersmith
It's not too late to prepare your garden for the spring in the W6 region! Whilst everyone is busy spring cleaning their house, why not try your hand on the garden? If you're busy, we can help with any of our regular Hammersmith lawn maintenance or landscaping options. It really couldn't be easier, all you need to do is call us up and we'll describe all the options available to you. Our experts can offer all kinds of gardening services. So whatever you've got in mind for your spring garden, allow one of our professionals to handle it all for you!
Choose Our Gardening Experts in W6 to Create a Safe Environment for Your Kids to Play in
When school is out, suddenly our gardens can become daily playgrounds for our kids and everyone else in the family! Whilst this is obviously a wonderful sight to behold, it can mean that we need to take extra measures to keep lawns, flower beds and hedges intact, healthy and kid friendly! In Hammersmith, we can help out. We can offer regular maintenance for your grass with our lawn restoration and repair services. We can also provide expert garden landscaping services. Whatever you need to keep your garden healthy and safe for your kids to play in, we're bound to have the right service for you. Call Hammersmith gardeners now and we can talk you through all the reliable gardening options we have available.
Enjoy the Time Spent in Your Garden in W6, Hammersmith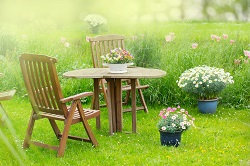 Whilst we all want to spend more time in the garden, it can be difficult to balance work and family life with garden maintenance in the W6 area. That's why we provide our skilled, experienced and professional services to garden owners throughout Hammersmith. We know everyone is busy, so we have a team of passionate gardening experts on hand to help keep an eye on your garden. From lawn mowing to hedge trimming and pruning, we're bound to have a package or service to take care of whatever you need. From regular visitations to one-off visits, we can truly do it all!
Take Measures for Your Garden Now!
There's never a better time to take care of the garden than the present. We all mean to try and take care of our gardens, but life can get in the way and we never quite make it round to doing the maintenance our outdoor space truly needs. That is why we aim to cover most if not all of your W6 gardening needs. We've been providing our huge range of services to garden owners for years. We are the local professionals that truly care about making a difference to the care and upkeep of your garden whilst considering our impact on the local environment in Hammersmith.
Contact the Professional Gardeners Hammersmith
We have become one of the most in-demand gardening services in the W6 district due to its dedication to providing the widest selection of service packages at some of the best prices in the region. Our lawn mowing services are particularly popular with locals in area, and we offer great deals on multiple bookings. When you first call us up we can give you advice and a free quote. Book gardeners Hammersmith today and treat yourself to a reliable gardening service!
Save
Save
testimonials
what customers say
Can only sing its praises - outstanding service, brilliant plants and marvellous customer service!
R. Campbell
Fantastic job done, very professional demeanor throughout.
Oliver Y.
Such a pleasing experience - the state of my plants are great and now there is a magnificent view in my garden!
K. Cosgrove
Such great work by the gardening team meant that once more I could appreciate my garden during the summer season!
Dana Eckert
Phenomenal job! So considerate, convivial, astute and thoroughly reliable in every way imaginable.
Emma Young
A smooth process from making arrangements so we could get a quote right through to deciding on when the work should be carried out has been highly successful. Our backyard has been totally redone by such diligent gardeners who only use...
S. Morgan
I'm extremely confident that the capable and hardworking team at Gardeners Hammersmith will produce fantastic results with each visit and that's why they're the only people I'll trust for my property needs.
R. Oswald
We would like to highly suggest getting in touch with Garden Maintenance Company Hammersmith for any gardening needs you may have - their work is of excellent quality and their costs are kept low.
Missy H.
Working with this gardening firm was such a delight. The gardeners did their job swiftly and cheerfully. It was pleasant to interact with Hammersmith Garden Designers, and the rates they charged were quite affordable.
Natasha Jones
GardenersHammersmith's service was second-to-none; highly suggest using their services without hesitation. The state of the garden is so much better and when other tasks come up, they're the first people to hire!
Hannah Wayne