Garden Maintenance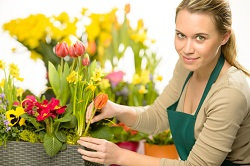 Gardeners Hammersmith is the go-to choice for all gardening needs in the W6 area. Our team of professionals have been providing a range of services to garden owners throughout Hammersmith for years and have established a sterling reputation as one of the most reliable providers in the market. We understand how important it is to create a safe environment for your children to play and spend time in, which is why we provide quality lawn restoration and repair services, as well as tailored garden landscaping packages.

Our experts also understand that juggling work and family life can often make it difficult to dedicate enough time to tending to your outdoor space. That's why we offer regular and one-off visitations that are sure to take care of anything you need doing. From lawn mowing, hedge trimming and pruning, right through to weed control - our gardeners Hammersmith have you covered for all your gardening needs.

The array of services available from Gardeners Hammersmith does not end there; we also offer an extensive selection of packages designed with springtime in mind. If you're looking for something more adventurous, such as rock gardens or water features, our team will always be available to provide advice on the best course of action for maintaining that perfect garden all year round. Moreover, our competitive prices ensure we remain one of the best value providers in the W6.

So if you're searching for reliable gardening services near you, get in touch today! A single call can unlock utmost professionalism and exceptional quality service at some of the most competitive prices on the market. At Gardeners Hammersmith, we look forward to providing expert care and attention to your garden so you can enjoy it hassle-free. Strike up a conversation with us if you want your outdoor space looking blooming marvellous this springtime!